President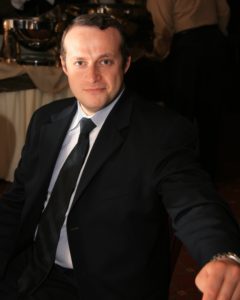 Mr. Shtukater is a seasoned innovator and an entrepreneur with 20 years of professional experience in Tech development and innovation, Software Engineering, Project Management and team leading background. An accomplished serial tech inventor and a patents holder. Inventor and developer of AR & VR enabled SCL (Smart Contact Lens) technology; Mr. Shtukater founded RaayonNova, an AR & VR enabled smart contact lens tech development Company. He is an internationally recognized speaker on AR & VR technologies; presented at various IDTechEx conferences domestically and internationally. Currently, an active Judge of MIT IIC and MIT EF.
Previously, Mr. Shtukater, cofounded a startup (WWMB – World Wide Media Broadcast). Developed a proprietary radio waves Tuner technology to collect and capture entire spectrum of allocated radio frequency bands in a particular location. The Tuner is installed in multiple radio locales (NY, Chicago, Paris, London, Jerusalem, Moscow etc.) and collects every allocated frequency into a frequency-specific file on a local Tuner. The distribution server accepts connections from client applications and starts real-time broadcast to the user from user requested locale and user requested frequency within that locale. The goal of the endeavour was to symbiotically merge physical air waves with Internet thereby making radio broadcast available anywhere in the world.
CTO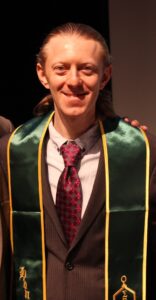 Mr. Alex Ziskis
Serial inventor with significant expertise in micro electronics, biomedical engineering, software engineering and systems engineering. An accomplished software engineer and an expert in reliability engineering. Holds MBA in Finance from Long Island University as well as an incomplete advanced degree in Bio Medical Engineering from NJIT and Computer Science Bachelor's degree from Pace University.
Board of Advisors:
Dr. Melissa Barnett
Dr. Melissa Barnett is the principal optometrist at the University of California, Davis Eye Center in Sacramento. She is an internationally recognized key opinion leader, specializing in anterior segment disease and specialty contact lenses. Dr. Barnett lectures and publishes extensively on topics including dry eye, anterior segment disease, contact lenses and creating a healthy balance between work and home life for women in optometry. She is a Fellow of the American Academy of Optometry, a Diplomate of the American Board of Certification in Medical Optometry (ABCMO), a Fellow of the British Contact Lens Association (BCLA) and serves on the Board of the American Optometric Association (AOA) Cornea and Contact Lens Council, Women in Optometry and (WO) Women of Vision (WOV), Gas Permeable Lens Institute (GPLI), Ocular Surface Society of Optometry (OSSO) and is Past President of The Scleral Lens Education Society (SLS). Dr. Barnett is a spokesperson for the California Optometric Association and a guest lecturer for the STAPLE program. Drs. Melissa Barnett and Lynette Johns edited the book Contemporary Scleral Lenses: Theory and Application with the unique perspectives and contributions of international experts. Dr. Barnett was awarded the inaugural Theia Award for Excellence for Mentoring by Women in Optometry (WO). In her spare time, she enjoys cooking, yoga, hiking and spending time with her family, Todd Erickson, also an optometrist, and two sons, Alex and Drew.
Michael Wyss
M.Sc. Optometrist FAAO ktop
Michael graduate from Olten SHFA in Switzerland and did his M.Sc. at the Hochschule Aalen Germany (Cooperation with New England College of Optometry and Pacific University, USA). Since 1999 he is working in private practice as Optometrist for specialty contact lens fitting and since 2016 as a member of the board of directors (eyeness ag, Bern, Switzerland). From 2000 to 2004 Michael lectured at the ophthalmic optics school in Bern in areas of Biology, Pathology, Physiology and Contact Lenses. He worked as an adjunct Faculty Member at the New England College of Optometry USA, Hochschule Aalen Germany, TVCI in Prague and FHNW Optometry in Olten Switzerland. Michael is a clinical investigator for several Industry Partners, was involved in the development of new products such as the first commercial available smart contact lens Triggerfish™ and published or lectured over several topics in the contact lens field throughout the world.
Michael is a Fellow of the American Academy of Optometry since 2004 and serves as Chair of the Admittance Committee for new Fellows outside USA.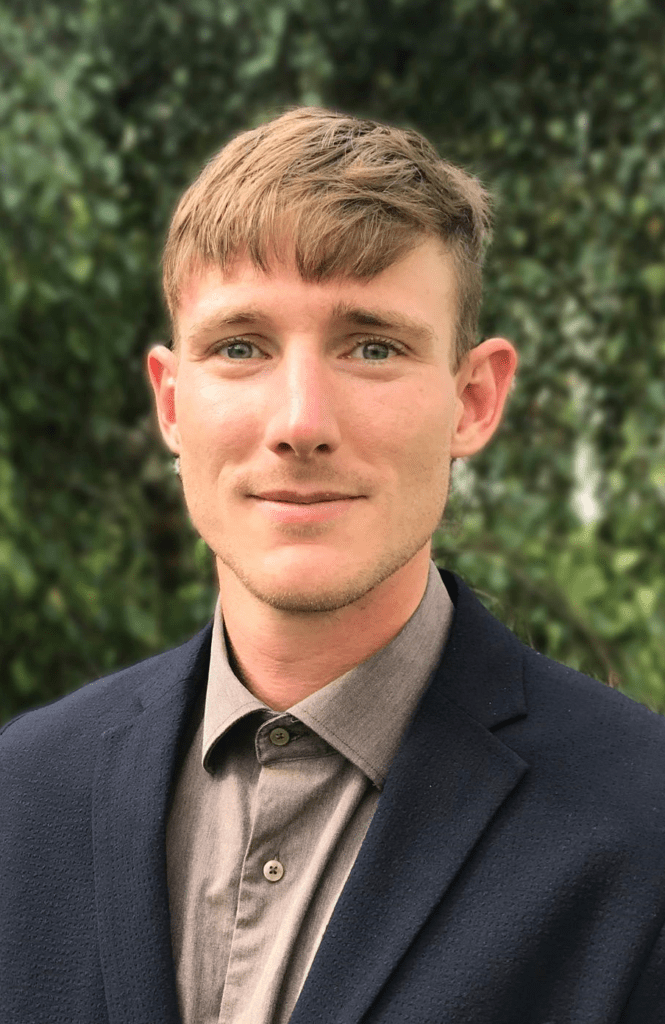 Dr. Daniel Andrén
Dr. Daniel Andrén has a broad background in research within optics and nanotechnology. He received a BSc in Engineering Physics followed by an MSc in Microtechnology and Nanoscience from Chalmers University of Technology in Gothenburg, Sweden. He subsequently performed academic research and received a Ph.D. in Optics and Nanophotonics. During his doctoral studies, he investigated the interaction between light and nanostructured matter, and lead and contributed to the exploration of nanomotors potentially used for rheological and theranostic applications, fabrication protocols and characterization techniques for flat optical components, as well as microscopic robots propelled and steered by light. After finalizing his degree he decided to get involved in some of the engineering challenges currently under development in the optics industry. At present, he is professionally applying his expertise within the automotive industry by developing methods for manufacturing and optically testing cameras used within active safety and eventually for the autonomous driving revolution. He is inspired by technical challenges and strives to improve society through innovation.
John Wang, PhD – Ex-Director of battery development at Mojo Vision.
John is an esteemed battery product development expert and an industrial leader with over 15 years of experience in battery system engineering, product development, and high-volume manufacturing. His extensive industrial knowledge in design and manufacturing has resulted in the successful launch of more than a dozen of consumer products ranging from portable electronics devices, and health wellness products to electric vehicles. Throughout his career, John has held several engineering and leadership positions at notable organizations including Mojo Vision, Amazon Lab126, and HRL Laboratories. He has published over 25 journal publications and has led over 25 patent applications. John earned his bachelor's degree in Chemical Engineering, as well as his master's and doctorate's degrees in Materials Science and Engineering, from UCLA.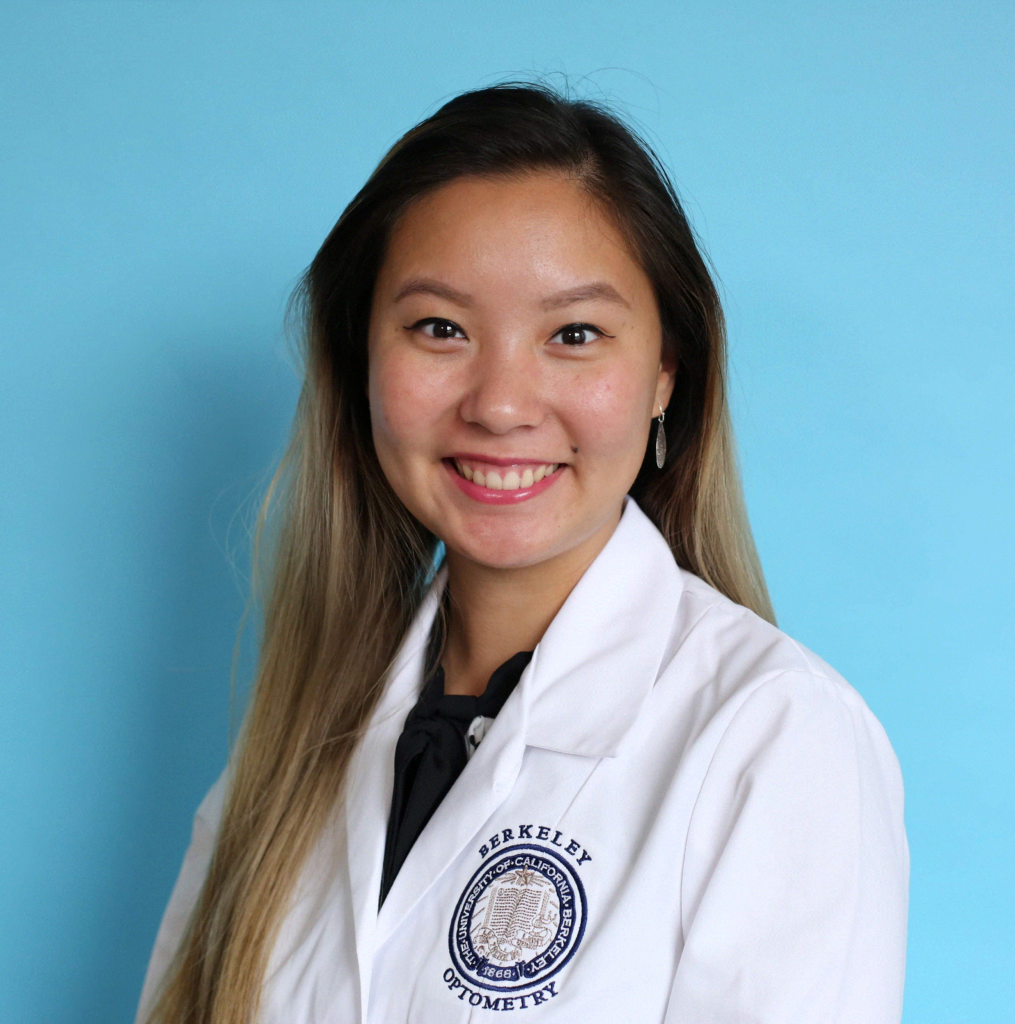 Dr. Phoebe Lo
Dr. Phoebe Lo is a practicing optometrist in the Bay Area. She grew up in central New Jersey and received her bachelors of science from Cornell University. She then went on to get her doctor of optometry degree from UC Berkeley school of optometry where she was a member of Beta Sigma Kappa Honors Society.
Dr. Lo has a special interest in AR/VR and had done research within that field throughout her studies during optometry school. As an optometrist, Dr. Lo works mostly in primary care, but also enjoys providing exams for children.
When not in clinic, Dr. Lo enjoys skiing with her husband and doing jigsaw puzzles. Dr. Lo and her husband also love trying new restaurants.